Trending...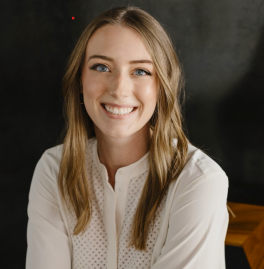 RALEIGH, N.C.
-
ncarol.com
-- DeRonja Real Estate (DRE), a boutique residential real estate firm serving the Triangle area, is proud to welcome Meg Matthews as a Broker Associate. With a Master's in Public Health and extensive experience in various communities across the country, Meg is well-equipped to help clients navigate the complex and ever-changing real estate market.
"I know firsthand how challenging and rewarding a move can be," says Meg. "When I landed in North Carolina, I quickly recognized that the Tar Heel State simply had it all - breathtaking landscapes, diverse communities, booming businesses, white hot sports scene, and rich history. I am excited to use my expertise to help others find their perfect home in this wonderful state."
"We are thrilled to welcome Meg to our team and to Ensemble Properties," says Frank DeRonja, Owner and Principal Broker of DRE. "Her unique background and passion for real estate make her a valuable asset to our firm and our clients. We look forward to helping her grow her business."
More on ncarol.com
To learn more about Meg, read her professional biography at
www.drefirm.com/about/Meg-Matthews
. If you're buying or selling real estate in the Triangle, contact DRE at (919) 443-3123, or visit the company's website at
www.drefirm.com
.
About DeRonja Real Estate: DeRonja Real Estate is a leading real estate firm in the Raleigh area, known for its exceptional service and commitment to client satisfaction. With a team of experienced and dedicated agents, DeRonja Real Estate helps clients navigate the complex and ever-changing real estate market, providing expert guidance and support every step of the way.
Source: DeRonja Real Estate
---
0 Comments