Trending...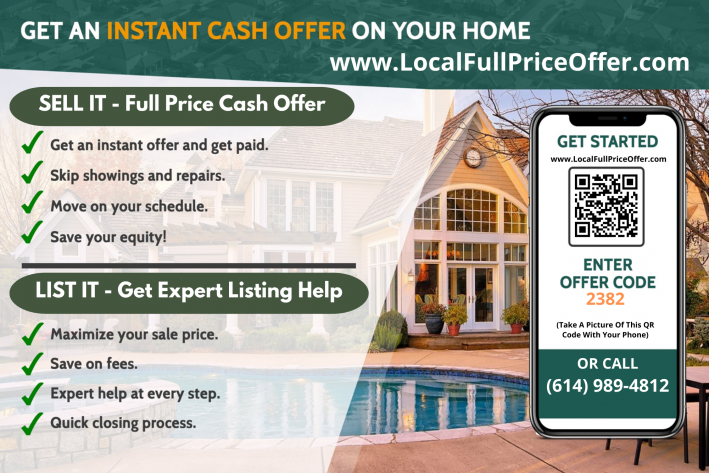 With the recent shifts in the economy and housing market, the viability of selling has become a question for some. One local realtor is making waves with a unique program enabling full price sales for anyone. Sellers no longer need to concern themselves with whether their house is sellable via traditional avenues.
LANCASTER, Ohio
-
ncarol.com
-- With the post-pandemic shifts in the economy in full swing, many people have begun to question whether they have missed their opportunity to sell their homes or whether selling is viable at all. One Central Ohio realtor seeks to solve this problem through a unique program for local sellers.
If you are at all familiar with the greater Columbus real estate market, you undoubtedly are familiar with Melissa Adams, a real estate specialist with nearly 30 years in the field. She has now one-upped herself again by debuting a local
"Full Price Cash Offer"
program.
In these strange times, homeowners often get hung up on the perceived work required to sell their house. Paint, repairs, upgrades, updates—all of these are too intimidating and costly for many homeowners, even those who have a strong drive to sell. Melissa Adams' team takes a new approach to make selling easier for homeowners—sell for cash, no matter the condition, and with flexible terms.
More on ncarol.com
When asked for additional details about this unique program, Melissa said: "
I want people to be able to achieve their goals, and this is one way to make that happen. So many people don't want to deal with the hassle of traditional fixing and selling. Or we even have homeowners who are building a new home and they have to stay in their current home as long as possible. This keeps them from waiting on a traditional sale and moving twice. We've developed a local solution to these problems." Melissa adds, many of our full price cash offer clients are also from probates, divorces and retiree's wanting to downsize their homes. It seems this style of selling your home actually fits the needs of many families more than ever before.
Homeowners know that getting full price for their home is essential in today's economy. With that goal in mind, working with an agent like Melissa who offers a Full Price Cash Offer program would be a perfect solution and dream come true.
For more information on how this program works and how you can use it to your advantage, call or text Melissa Adams, Realtor, Red1 Realty at (614) 989-4812 or go here:
http://www.localfullpriceoffer.com
and
enter promo code 2382.
Source: Melissa Adams, Realtor, Red1 Realty
---
0 Comments