Trending...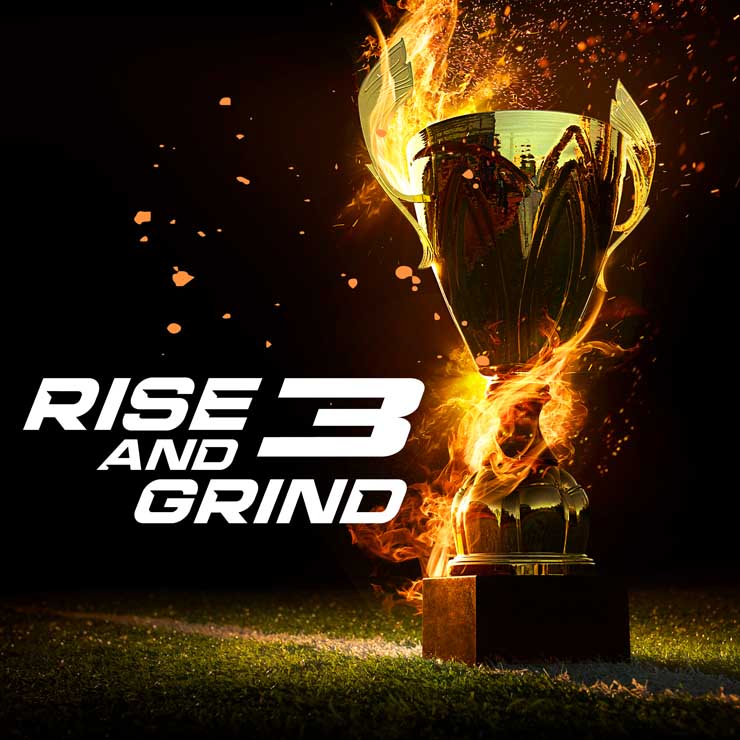 LOS ANGELES
-
ncarol.com
-- Award-winning composer Alexander Hitchens just released his latest album, "Rise and Grind 3," through
Universal Production Music
. This highly anticipated album is a follow-up to the successful "Rise and Grind" and "Rise and Grind 2," and delivers a musical experience like no other.
"Rise and Grind" and "Rise and Grind 2" established Hitchens as a leading composer, blending dramatic and thrilling orchestral hip-hop cues that are the perfect accompaniment for sports, gaming, and reality television. These albums were met with great acclaim, captivating audiences with their powerful compositions. "Rise and Grind" was initially released on September 6, 2018, and its sequel, "Rise and Grind 2," followed on March 3, 2021. The previous Rise & Grind installments have been included in ESPN's First Take, FOX's NFL Sunday, NBA Entertainment productions, NBC's Sunday Night Football, ESPN & Fox's College Football broadcasts, and more.
More on ncarol.com
Alexander says, "Sports are often where timeless traditions meet contemporary expression. For my Rise & Grind album series, it's always been important that the music is a reflection of those characteristics. We seamlessly blend the classic instrumentation of horns and strings with modern hip-hop and trap drum programming. Sports can also be a metaphor for life, so this collection of songs is not limited to the athletic sphere, but agile enough to provide the soundtrack to various television, commercial, and social media spots."
Alexander Hitchens is a composer of exceptional versatility, and his credits speak volumes about his prowess. He is celebrated for his work on Lecrae's Grammy® Award-winning hip-hop album "Gravity" and Andy Mineo's GMA-winning album "Neverland." Hitchens's musical genius is not limited to the studio; he has also contributed to an Emmy® Award-winning commercial featuring the Los Angeles Dodgers.
Classically trained in the violin, Hitchens has left an indelible mark in the world of TV, film, and radio. His music has graced productions ranging from the NBA, ESPN, Nike, the NFL, Discovery, 2K, short films, documentaries, and countless other projects. Notably, he recently provided a score package including the theme music for NBC & Peacock's new Big 10 broadcasts, cementing his reputation as a go-to composer for epic and evocative soundscapes.
More on ncarol.com
"Rise and Grind 3" is poised to be a great addition to Hitchens's illustrious discography, offering a captivating auditory journey for listeners. For more information about Alexander Hitchens and his extraordinary work, please visit his
profile
on Universal Production Music's website.
Track List:
Seven Rings
The Shot
Crunch Time
Fighting Chance
Go Win It
On The Field
Head to Head
All In The Game
Determined Destiny
Forced Hand
Battle It Out
Top Score
Source: Universal Production Music
---
0 Comments